Rotating Intern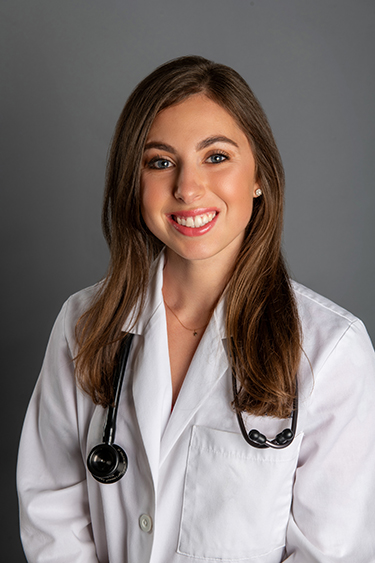 Maria D. Mulvihill, DVM
Dr. Maria Mulvihill is a Rotating Intern at Pieper Veterinary with special interests in teaching, anatomy and infectious diseases. Born in New Jersey, she was raised in Ireland and graduated from the University of Veterinary Medicine in Budapest in 2017. She is fear-free certified and has clinical interests in diagnostic imaging, surgery, neurology, ophthalmology, and geriatric medicine.
She is a member of Veterinary Ireland and has worked in both Ireland and Dubai in addition to Pieper. Her favorite aspect of being a veterinarian is helping both clients and students enhance their understanding of animals and veterinary medicine, and being able to share in their "eureka" moments. While she originally wanted to be a Marine Biologist, she chose to pursue veterinary medicine due to the direct and personal impact she could have on an animal's life.
Dr. Mulvihill has three dogs – Sam, Duke and Maddie, who are currently living in Ireland. When not working she enjoys sports, traveling, going to the gym, hiking with her dogs and reading.
Special Interests:
Teaching
Anatomy
Radiology
Surgery
Geriatric Medicine
Infectious diseases