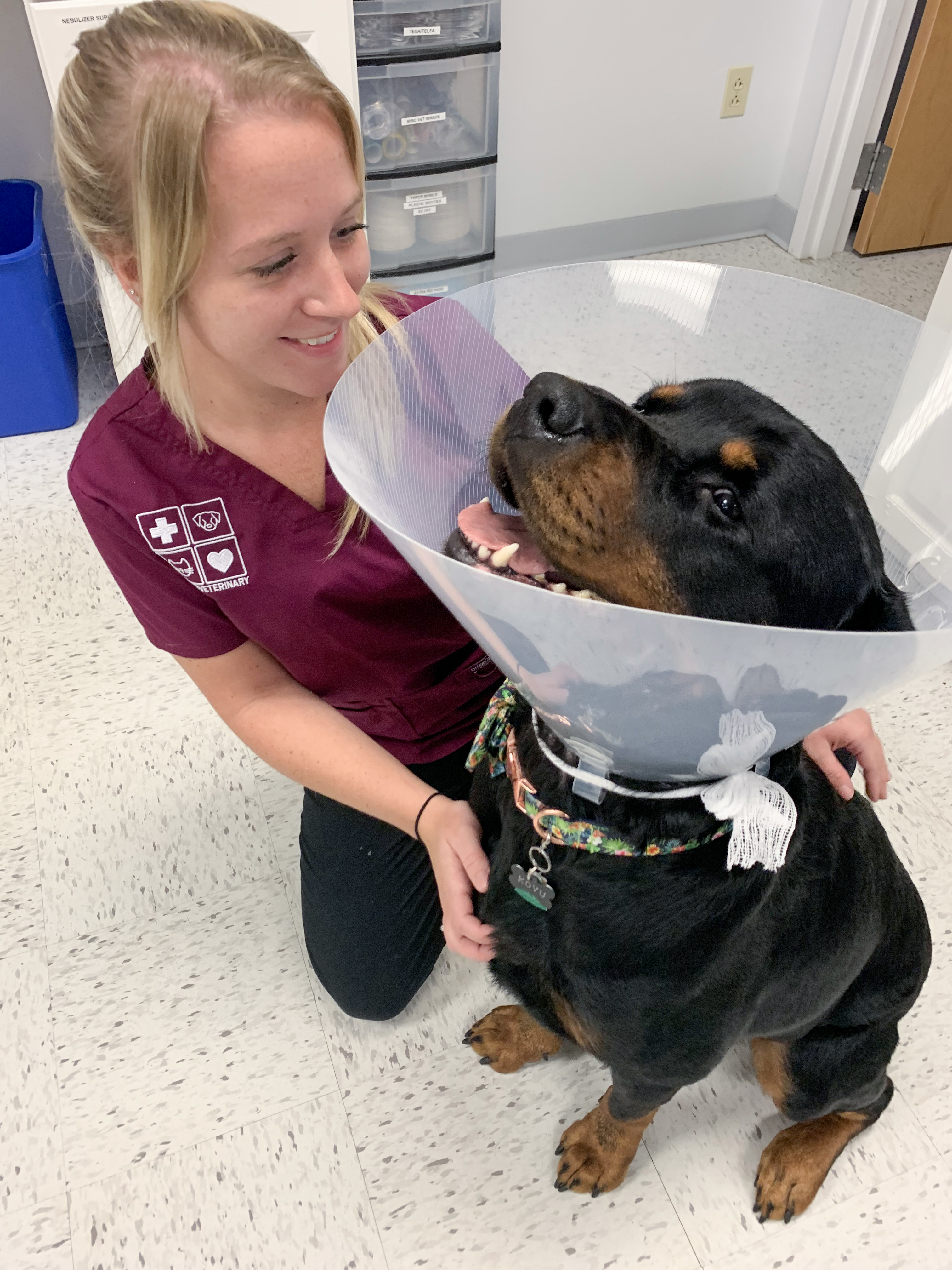 For medical problems that are not life-threatening, your first option should always be to call your primary care veterinarian. As the team that knows your pet best, they will be able to discuss your concerns and let you know how they can help. However, when your primary care vet is closed or has a full schedule, Pieper's Pet Urgent Care Animal Hospital is here to help.
Register for Urgent Care Online
Veterinary Urgent Care is for pets who need to be seen by a veterinarian as soon as possible, but are stable and not in immediate danger. If your pet requires hospitalization or the care of a specialist, they can be transported to our Middletown ER for seamless continuation of care.
Not sure if your pet should go to an Urgent Care Veterinarian or the Emergency Room? Please feel free to contact us.
Vet Urgent Care can help with:
Limping, lameness, or not bearing weight on one leg
Rashes, hotspots, or itchiness
Frequent urination or blood in urine
Coughing, sneezing, or reverse sneezing
Discharge from the eyes, red eyes, or itchy eyes
Vomiting or diarrhea (less than 24 hours duration)
Nail injuries
Itchy or painful ears
Decreased appetite or lethargy
If you're ever concerned about your pet, feel they are acting "off," or would just like them to be seen for peace of mind, we always encourage you to bring your pet in to be evaluated by a doctor.