Dr. Pieper's Early Life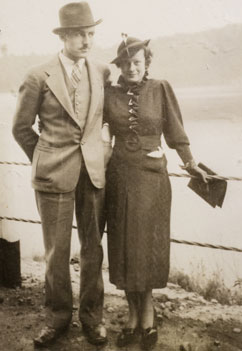 Dr. Pieper, "The Doc," was born in Newington, Connecticut and was raised on a dairy farm. He graduated from Hartford High School in 1928 and the New York State Veterinary College at Cornell University in 1932. He returned to Connecticut to open his private practice in 1933, catering to animals both large and small.
He took a leave of absence from his Middletown practice for four years to serve as a major in the Army Veterinary Corps Service Command in New England, at which time he received a commendation medal for outstanding service. After leaving the service, he returned to Middletown to continue practicing veterinary medicine.
The Beginning: Pieper Veterinary Hospital
From 1937–1985, Dr. Pieper's focus was his mixed animal practice. His relentless work ethic as well as his dedication to his clients and their pets and farm animals was instrumental to the successful growth of his practice. He visited dairy farms in the morning and returned back to the hospital to do mid-day surgery followed by afternoon and evening office calls. It was not unusual for clients to receive a midnight call from "the Doc" reporting on their pet's progress. Dedicated to 24-hour service, Dr. Pieper personally attended to all his emergencies, receiving calls at night directly at his bedside.

As president of the Connecticut Veterinary Medical Association from 1940–1941, president of the New England Veterinary Medical Association from 1949–1950, and vice president of the American Veterinary Medical Association, Dr. Pieper was very active in organized veterinary medicine. This involvement reflected his philosophy that positive interaction and sharing of knowledge among veterinarians strengthens the veterinary profession and provides the most ideal care for animals. Dr. Pieper was also a strong advocate of education, agriculture, and community. His many awards and the scholarships in his name speak for themselves.
The Birth of Pieper-Olson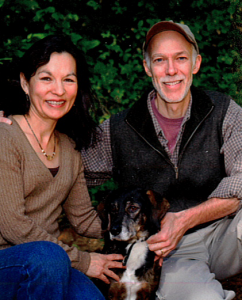 Dr. Robert W. Olson, who originally worked with Dr. Pieper as a kennel assistant, graduated from the Purdue School of Veterinary Medicine along with his wife, Dr. Virginia Nunez Olson in 1981. The husband–wife team purchased the practice and established the Pieper-Olson Veterinary Hospital in 1982. Dr. Pieper continued to practice on a part-time basis until he completely retired in 1987. In 1990 the practice developed into Connecticut Valley Veterinary Associates, a "hub and spokes" practice consisting of four full-service satellite hospitals supported by the central Pieper-Olson Veterinary Hospital.
The Pieper Memorial Addition
In 2010 the practice launched Pieper Memorial Veterinary Center, a state-of-the-art specialty and emergency veterinary facility, dedicated to the late Dr. Pieper. Pieper Memorial offers 24-hour emergency service seven days a week and also provides advanced specialty services that include surgery, neurology, internal medicine, diagnostic imaging, oncology, and physical therapy.

Madison and Rebranding
In 2018, a second specialty location was opened in Madison, CT. This new location offers a unique 7-day urgent care service, bringing pet owners of the Connecticut shoreline new opportunities for veterinary care. During this time the company also underwent a complete rebranding, switching from Connecticut Valley Veterinary Associates to Pieper Veterinary, along with a new logo and website. We are so excited to see how we can continue to grow and improve!