Emergency Veterinarian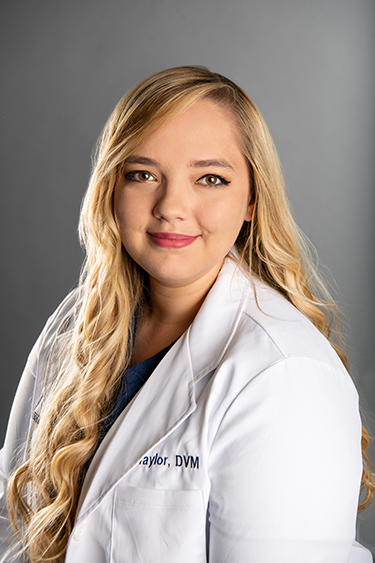 Jessi Taylor, DVM
Dr. Jessi Taylor is an emergency veterinarian at Pieper Veterinary, and has been with the company since 2022. Born in a small farming town in Kentucky, she attended the University of Louisville and graduated from the Lincoln Memorial University College of Veterinary Medicine where she was recognized and awarded for her proficiency in emergency medicine, critical care, anesthesia, and analgesia. Dr. Taylor completed a rotating internship at Pieper before beginning her career in emergency medicine. She is a member of the AVMA and VECCS and is certified in RECOVER CPR basic and advanced life support.
Dr. Taylor is Fear Free certified and previously used to train service dogs for a non-profit organization in Louisville. She has a clinical interest in animal behavior, in addition to emergency medicine, anesthesia, and analgesia. In addition to veterinary medicine, she also studied Japanese, German, and Veterinary Disaster Medicine, and is FEMA certified in disaster preparedness for veterinary medicine.
Dr. Taylor was inspired to pursue a career in veterinary medicine after caring for a very sick puppy as a young child, so that she can be able to help pets and their families who find themselves in tough situations. She lives with her partner, her two dogs, Rocket the German shepherd and Honeybee the Cavalier King Charles spaniel, and two fancy rats named Giuseppe and Lorenzo. When not working, Dr. Taylor enjoys cold process soap making, watercolor painting, photography, and hand embroidery.
Special Interests:
Anesthesia and analgesia
Emergency medicine
Behavior