Board-Certified Veterinary Neurologist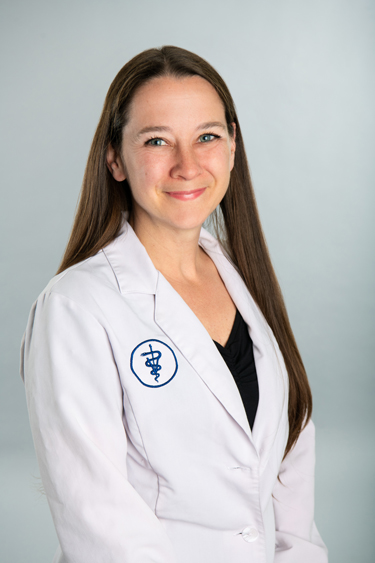 Jennifer Perkins, VMD, DACVIM (Neurology)
Dr. Jennifer Perkins has been a neurologist at Pieper Veterinary since 2016, and has special interests in seizure management, as well as spinal and intracranial surgery.
She received her veterinary degree from the University of Pennsylvania in 2011, and completed a rotating small animal internship at Red Bank Veterinary Hospital in Tinton Falls, New Jersey. Dr. Perkins then completed a specialty internship and a residency in neurology/neurosurgery at Pieper Veterinary before becoming one of our staff neurologists.
At home, Dr. Perkins lives with her two dogs Sebastian, a standard poodle, and Kirby, a miniature dachshund. She also loves her thoroughbred horse, Connor, who goes hand-in-hand with her secondary passion, horseback riding. When she isn't riding, Dr. Perkins enjoys hiking with her dog pack; even the dachshund keeps up! At the end of the day, Dr. Perkin's love for animals and the ability to meet and care for all different types of dogs and cats, while meeting the challenges of their neurologic disorders, are what make her a passionate veterinarian and a valued member of the Pieper family.
Special Interests:
Intervertebral disc surgery
Seizure management