Veterinarian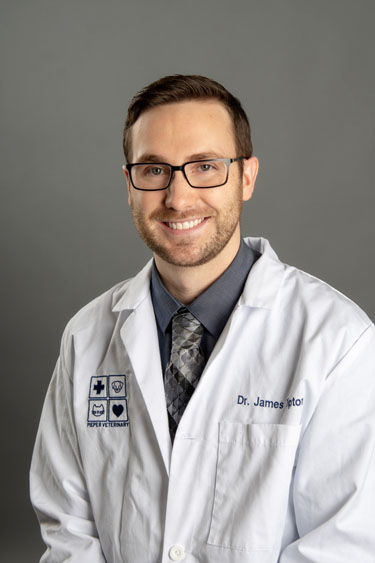 James Tipton, DVM
Dr. James Tipton is a primary care veterinarian at Pieper Veterinary with a special interest in treating exotic pets, such as reptiles, and "pocket" pets, such as rabbits, ferrets, guinea pigs, and more.
He is originally from Iowa. In addition to his doctorate degree, he also graduated from Iowa State University with a major in Biology and minor in Animal Science. He completed an internship in Internal Medicine at Pieper Veterinary. He lives with two cats, a chinchilla, a corn snake, and a ferret, and when not working, he enjoys reading, movies, going to the gym, and exploring what New England has to offer.
Dr. Tipton has always been a lover of animals, but decided to become a veterinarian when his dog was diagnosed with cancer. After seeing how much compassion and care the family veterinarian gave to their dog, Dr. Tipton knew that he wanted to be the person that people can depend on for their own animals.
Special Interests:
Exotic and "pocket" pet medicine