Veterinarian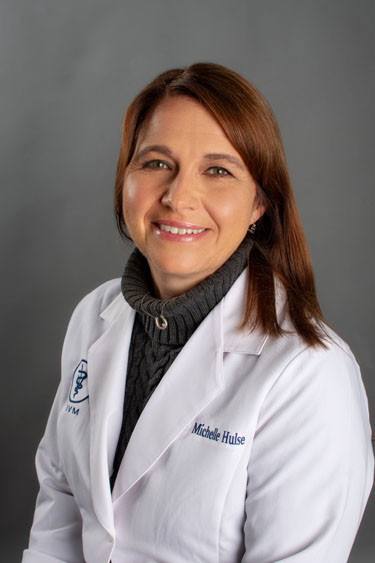 Michelle Hulse, DVM
Dr. Hulse started with the Pieper family in 2012 as a general surgeon. She grew up in Long Island, New York. She attended Cornell University and obtained her BS in Animal Science, and shortly after, in 1994, achieved her goal of becoming a veterinarian. She started as a mixed animal practitioner and gradually moved into the field of small animals. Dr. Hulse then moved into the position of general surgeon at the Middletown office of Pieper Veterinary Hospital.
She is an active member of DART (Durham Animal Response Team), a member of the AVMA, and is also a part of numerous driving clubs around CT. She also opened the doors to her own small, low-cost spay/neuter facility called "Spay It Forward." It is a low-cost clinic where feral cats and strays are taken to be neutered/spayed.
Dr. Hulse enjoys traveling, visiting with her family, and cooking. She also enjoys participating in carriage driving competitions with her Welsh pony Chloe, as well as in pleasure shows. Dr. Hulse enjoys cuddling with her cats Munchie, Paulie, and Black Kitty.
Special Interests:
Surgery
Low-income spay and neuter