Emergency Veterinarian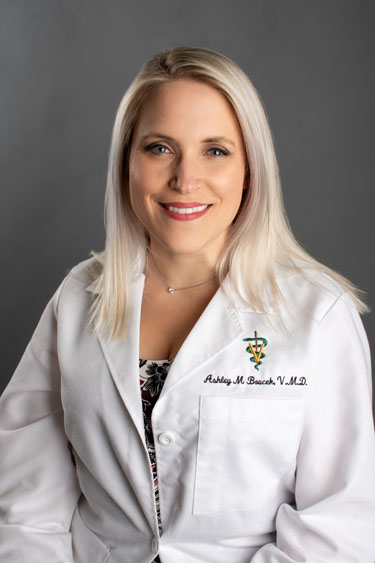 Ashley Boucek, VMD
Dr. Ashley Boucek has been an Emergency Veterinarian with Pieper Veterinary since the summer of 2016 and specializes in trauma management, infectious disease, and transfusion medicine.
Originally from Pittsburgh, PA, Dr. Boucek received her undergraduate degree from Westminster College in 2008, where she studied molecular biology, and her DVM from University of Pennsylvania School of Veterinary Medicine in 2012. She is a member of the VECCS, AVMA, and CMA.
In her spare time, Dr. Boucek enjoys traveling, drawing, and reading. She lives at home with her Yorkshire Terrier.
Special Interests:
Trauma management
Infectious diseases
Transfusion medicine