Rotating Intern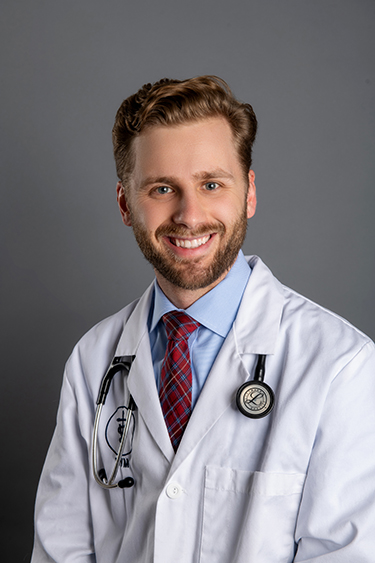 Clayton D. Siegle, DVM
Dr. Clayton D. Siegle is a Rotating Intern at Pieper Veterinary with special interests in soft tissue surgery, orthopedic surgery, and practice management. With both his father and grandfather being veterinarians based out of the Grand Rapids, MI area, Dr. Siegle as grown up around veterinary medicine and decided to pursue it for himself during college. He graduated from Hope College with a degree in business management, and received his doctorate from Michigan State University College of Veterinary Medicine.
Dr. Siegle is a member of the AVMA and MVMA. He cites his father, who owns the practice started by his grandfather in 1955, as a huge influence on how to care for patients and clients and how to provide them with the best possible medicine. His favorite aspect of being a veterinarian is being able to use testing and experience to solve challenging cases, and help clients find the best treatment for their pets.
When not working, Dr. Siegle enjoys going to Michigan State Athletics games, visiting MLB stadiums, and is an avid fan of the Marvel Cinematic Universe. He enjoys travel and has been to every continent except for Antarctica, and loves animal and wildlife photography.
Special Interests:
Soft tissue surgery
Orthopedic surgery
Practice management