Associate Veterinarian - ER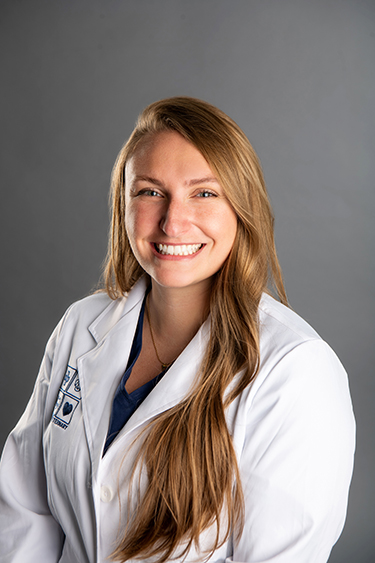 Laura Whalen, DVM
Dr. Laura Whalen is an associate veterinarian who is part of Pieper Veterinary's 2022-2023 class of rotating interns. Originally from the Washington DC area, Dr. Whalen graduated from the University of South Carolina with a BS in Marine Science, and obtained her veterinary degree from the University of Tennessee.
Dr. Whalen's areas of interest include aquatic and exotic animal medicine and anesthesia. She is a member of IAAAM (International Association of Aquatic Animal Medicine) and WAVMA (World Aquatic Veterinary Medical Association). Prior to her veterinary career, Dr. Whalen also used to train dolphins and sea lions.
When not working, Dr. Whalen loves getting to travel, enjoy the outdoors and beaches, SCUBA dive, and partake in all things national park-related. She also enjoys reading, binge-watching shows, trying new restaurants, and napping whenever possible. She has a pet turtle named Squirt, and her favorite part of being a veterinarian is having the opportunity to care for any and all species of animals, from birds to mammals to fish and more.
Special Interests:
Aquatic and exotic animal medicine
Anesthesia