Finding an experienced doctor that can provide the high-quality care your bird deserves can be tough. At Pieper, our Avian & Exotics team employs a board-certified Avian specialist to ensure that all of our feathered friends can stay healthy and happy.
Call us at (860) 347-8387 to schedule an appointment.
Pieper Veterinary's Avian & Exotics team includes our board-certified Avian veterinarian Dr. Peter Sojka along with experienced and knowledgeable veterinary technicians and assistants. Dr. Sojka sees patients Wednesday - Saturday from 9am - 5pm at 730 Randolph Rd in Middletown. For all other hours, Pieper emergency room veterinarians can provide basic assessment and triage for some common conditions, and can transfer them to the care of Avian vet Dr. Sojka as needed.
We treat all species of birds which are legal to own in Connecticut, including large and small parrots, budgerigars, cockatiels, doves and pigeons, chickens, domestic ducks and geese, peafowl, quail, and appropriately-permitted raptors (falcons, hawks, eagles, owls). For wild native birds, please contact a state-appointed rehabilitator.
Avian Veterinary Services:
Advanced imaging (x-rays, ultrasound, CT, MRI)
Endoscopy
Soft tissue and orthopedic surgery
Infectious and chronic disease management and treatment
Bloodwork (including gender testing)
Beak, nail, and wing trims (for existing patients)
Reproductive wellness
Husbandry discussions and planning for new birds
Annual wellness exams (including vaccinations)
International health certificates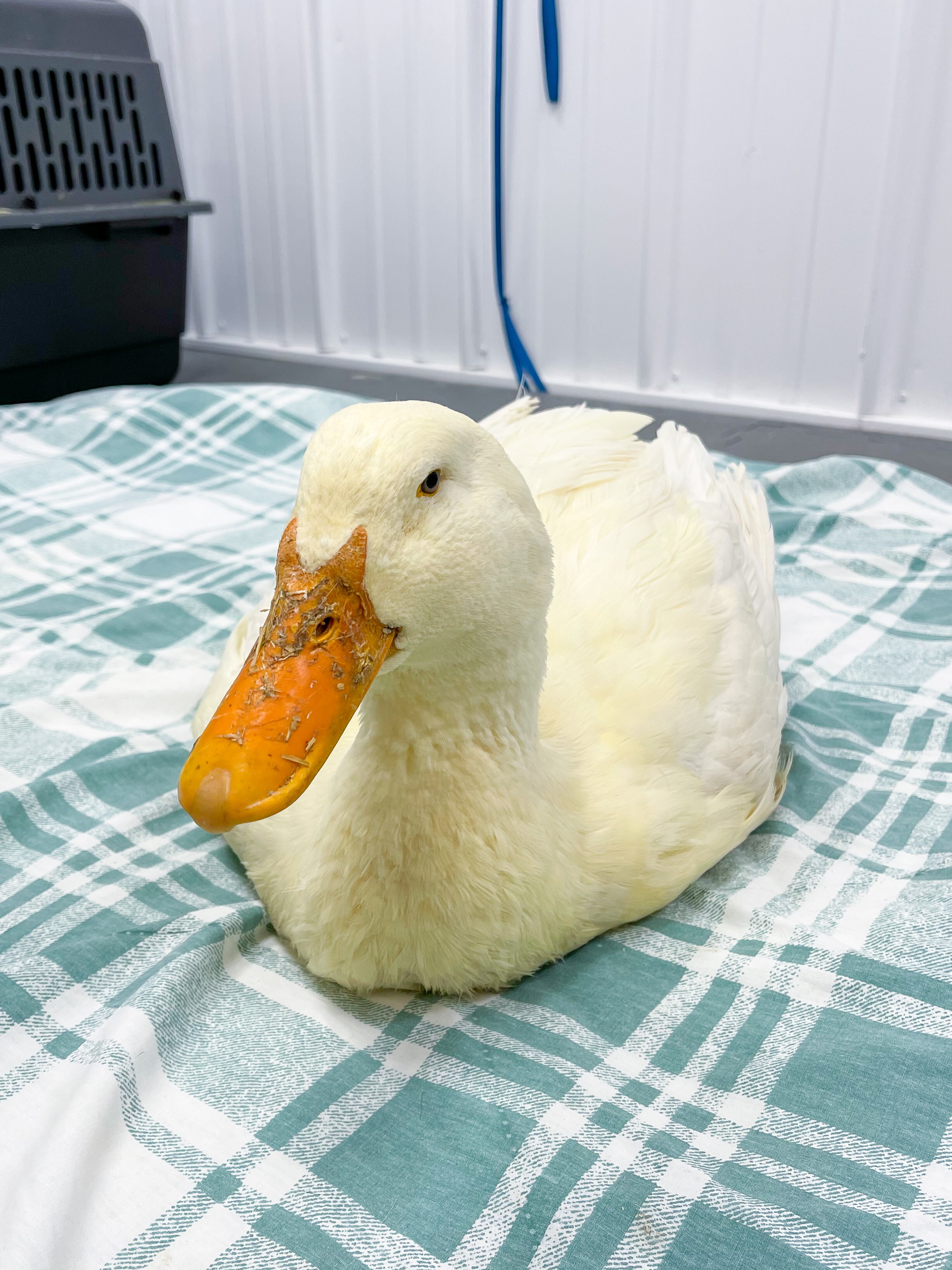 Whether they're domesticated chickens and ducks or colorful and exotic parrots and macaws, sharing your life with our avian friends is a unique and rewarding experience. Every bird has its own unique personality and quirks, and they deserve to receive high-quality, individualized medical care to help keep them happy and healthy. Many health problems birds face can start and progress quickly, so having a trusted veterinarian is crucial to making sure that your birds can continue to be a part of your family for many years to come.
We always recommend making an appointment with us to discuss care and husbandry of your pet birds, and also suggest the following resources for tips on care and health: