Associate Veterinarian - ER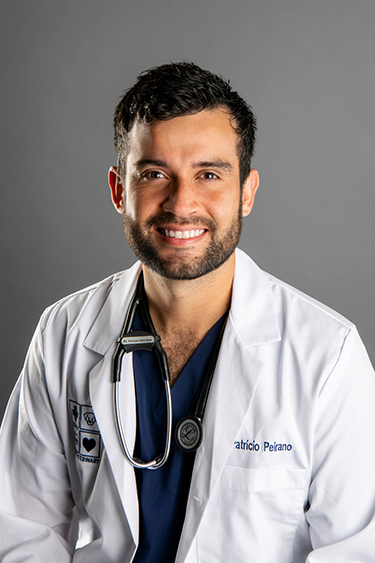 Patricio Peirano Hinojosa, MV
Dr. Patricio Peirano Hinojosa is an associate veterinarian and part of Pieper Veterinary's rotating intern class of 2022-2023. Dr. Peirano grew up in Iquique, a city in the Atacama desert in Chile, and moved to Santiago where he graduated with his degree in veterinary medicine from the Universidad de Chile. He has completed the ECFVG (Educational Commission from Foreign Veterinary Graduates) program from the AVMA as he works towards his goal of becoming a specialist in diagnostic imaging.
Dr. Peirano originally worked in Chile in the equine medicine field, and traveled to North America to complete internships at the Steinbeck Country Equine Clinic in California and at the Ontario Veterinary College in Canada. Over the course of these internships, Dr. Peirano became very interested in the study of radiology and also completed a fellowship in equine sport medicine and diagnostic imaging.
The best part of being a veterinarian for Dr. Peirano is seeing the joy inspired by helping sick pets feel better, and the camaraderie between colleagues in the veterinary field as we all work together to help our patients stay happy and healthy. He has two cats, Canela and Loki, and when not working he enjoys playing basketball, riding his bike, playing the guitar, and trying new things.
Special Interests:
Diagnostic imaging
Equine medicine