Veterinarian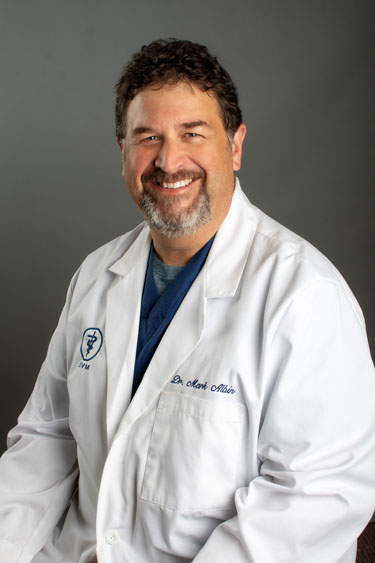 Mark Albin, DVM
Dr. Mark Albin has been a veterinarian at Pieper Veterinary since 1995. Dr. Albin graduated from Cornell University and received his DVM from Auburn University College of Veterinary Medicine in 1994. Following school, Dr. Albin completed a rotating internship in Rochester, NY at Veterinary Specialists of Rochester. Dr. Albin is our treatment doctor for Radiocat and part of the on-call surgery team.
Dr. Albin is a member of the AVMA, CVMA, and Hartford County VMA. In the past, he has been a member of the CVMA Board of Directors for the Connecticut Humane Society's Fox Memorial Clinic as well as a member of the curriculum committee for the Middlesex Community College Veterinary Assistant program.
Dr. Albin has been a member of the Connecticut Veterinary Medical Association's Board of Directors since 2010. In 2019, he has the honor of serving as President of the CVMA, an association that focuses on promoting, protecting, and advancing veterinary medicine in Connecticut.
At home in Durham, CT, Dr. Albin and his fiance live with his son and daughter who are both aspiring veterinarians. He has four dogs: Sheba, Lucy, Nikki and Daryl. Dr. Albin has thoroughly enjoyed the relationships that he has formed with families through his work over the years. The ability to educate clients about caring for their pets and teaching interns and students through hands-on experience at Pieper Veterinary are the highlights of Dr. Albin's work.
Special Interests:
Dentistry
Small mammal care (rabbits, guinea pigs)
Ultrasound
Internal medicine
Preventative care