Rotating Intern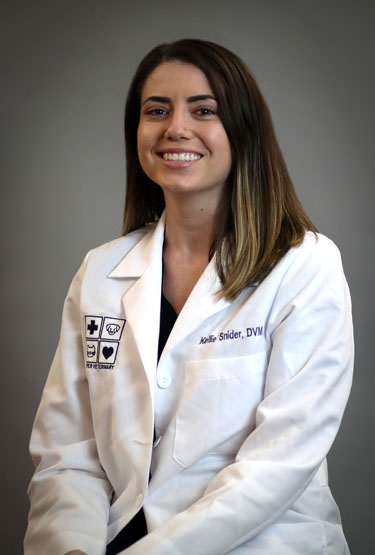 Kellie Snider, DVM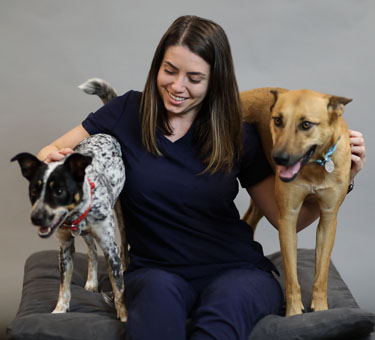 Dr. Kellie Snider is a rotating intern at Pieper Veterinary with a special interest in the study of oncology. Born and raised in California, she is excited to experience life on the east coast (and see some real winter weather). She graduated from California Polytechnic State University with a B. S. in Animal Science in 2014, and later earned her doctorate from UC Davis School of Veterinary Medicine. During her time at vet school she was involved with cancer research and worked with research for new medications being developed for both humans and canines with bone cancer. She plans to pursue an oncology internship and would like to continue to be involved in comparative research to improve knowledge and treatment options for both pets and people.
Dr. Snider first became interested in becoming a veterinarian after witnessing the care and help that her childhood dog, who was epileptic, experienced at his many trips to their family vet. As she has lost several family members to cancer, a career in veterinary medicine with the potential to expand upon our knowledge and new ways to treat cancer in both pets and people is very motivating. What she loves most about being a veterinarian is being able to provide comfort and support to patients and their families when they need it most.
When not working, Dr. Snider loves to knit and crochet (everything from bikinis to sweaters). She lives with her two dogs, Quincy the 3-year old Australian Cattle dog mix and Kohl the 2-year old dingo-lookalike.
Special Interests: