Boarded Internist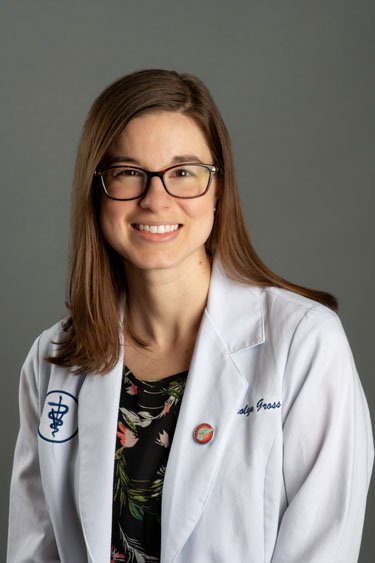 Carolyn Gross, DVM, DACVIM (SAIM)
Department Head - Internal Medicine
Dr. Carolyn Gross has been an Internist and the Intern Director at Pieper Veterinary since 2015 and has special interests in nutritional studies, gastroenterology, and nephrology, the study of the digestive system and normal kidney function.
She received her undergraduate degree from UMass Amherst in 2006 and her DVM from Tufts University School of Veterinary Medicine in 2011, where she was elected class speaker. Her professional experience includes an internship at VCA in Norwalk, CT and a residency at the University of Pennsylvania, where she received the Excellence in Teaching award.
Beyond being an exceptional veterinarian, Dr. Gross is also an author and has published five books which are available on Amazon. She also has a soft spot for cats with visual issues, specifically her one-eyed cat named Zelda, and two no-eyed cats named Link and Hoggle. Dr. Gross also has two dogs named Ender and Lena. Her favorite part of being a veterinarian is the ability to teach others and serve as a mentor to those pursuing the profession.
Special Interests:
Nutritional studies
Gastroenterology
Nephrology