Neurology Resident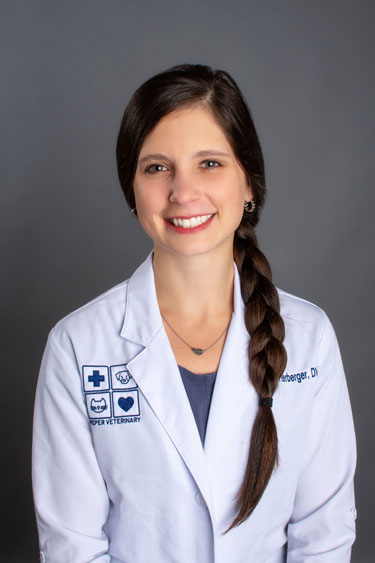 Arielle Herberger, DVM
Dr. Arielle Herberger is a Neurology and Neurosurgery Resident at Pieper Veterinary. She graduated from the State University of New York College at Geneseo, and obtained her DVM from Western University of Health Sciences College of Veterinary Medicine. She also studied biochemistry in addition to veterinary medicine, and is pursuing a residency in Neurology and Neurosurgery.
Dr. Herberger's favorite things about being a veterinarian are getting to see unique and challenging cases, and helping pet owners understand and manage their pet's medical conditions.
She lives with her German shepherd dog, Chloe, and when not working enjoys yoga, running, and rock climbing.
Special Interests:
Neurology and neurosurgery
Biochemistry