The Pieper Family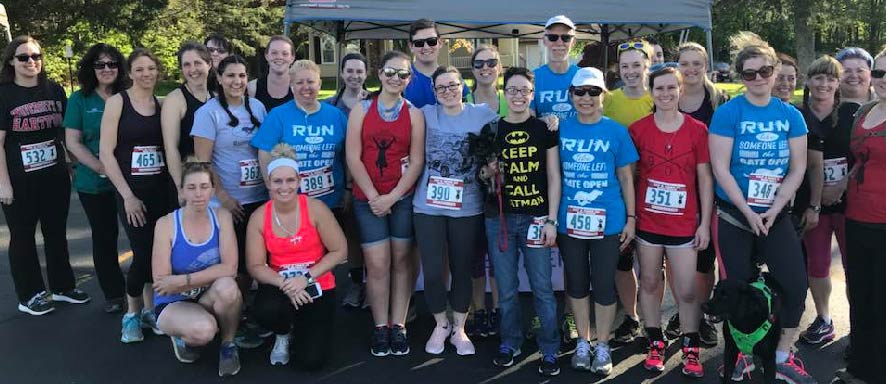 We are veterinarian-owned and operated, which means we know what it takes to work together and provide unparalled care for our patients. We believe that when veterinarians collaborate, we strengthen the veterinary profession.
We invest in our equipment to ensure we are able to provide the best care. We've recently added a 64-slice CT scan, a telemetric monitoring system, and a mechanical ventilator to our repository of healthcare tools. Our client services team is amazing at what they do and our doctors are well-known for their bedside manner and support of patients, their families, and our referring veterinarians. Education is something we invest in heavily. We support the local Veterinary Technician and Veterinary Assistant programs at the local college. We host frequent continuing education programs for both our own employees and local veterinary partners.
Our team here is made stronger by our support programs, our internal recognition programs, and our fitness and fun activities planned throughout the year. We are a large company with small company values and attitudes. We take care of each other, and if you share our values, we'd love to talk to you about joining the Pieper Family.
Our Staff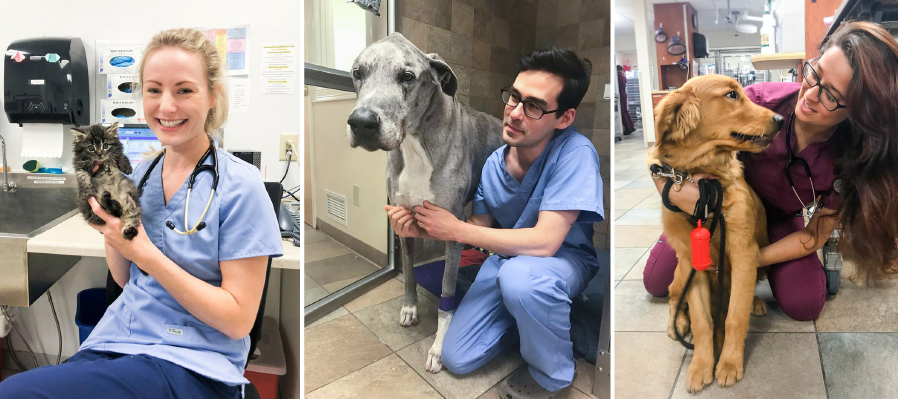 Our staff of over 300 includes 13 specialists, 10 emergency clinicians, 15 primary care doctors, residents, specialty interns, and rotating interns.
Our Hospitals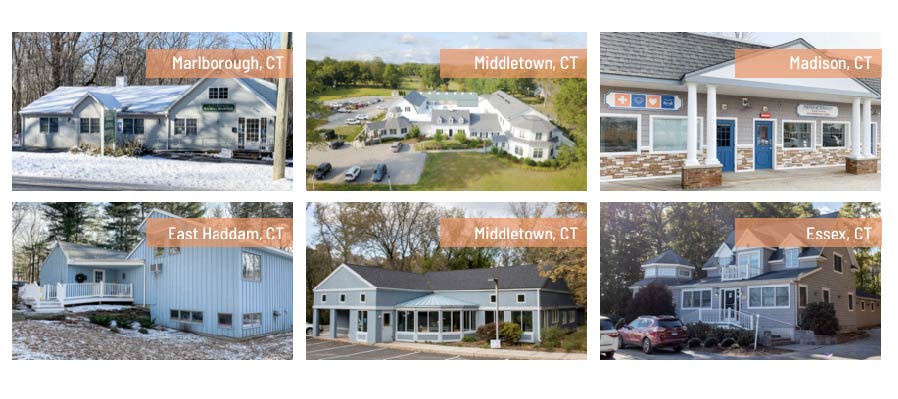 Emergency/Specialty Care
We have a 24-hour emergency care and specialty hospital in Middletown CT and a 7-day urgent care hospital in Madison CT.
Currently, our specialty teams include emergency & critical care, avian and exotics, diagnostic imaging, internal medicine, neurology, surgery, and oncology. Our specialty departments work collaboratively as a team, conferring on cases and ensuring we explore every option in the treatment of our patients.
Our state-of-the-art facilities include a new POC ultrasound, telemetric monitoring, 64-slice CT, fluoroscopy, MRI, endoscopy, minimally invasive surgical equipment, in-house Antech diagnostic laboratory staffed with a boarded clinical pathologist, and a fully-equipped physical therapy department. We have four surgical suites equipped for general, orthopedic, neurologic, and soft tissue surgery.
We are committed to providing our clinicians with the tools that they need to perform advanced diagnostics and treatments, ensuring their clients get the best care available.
Primary Care
Our practice includes five primary care locations in Central CT, including one sharing a building with our Middletown 24-hour hospital.
Living in CT:
Small State, Big Offerings
When you join the Pieper team, one of the inherent benefits is our great location! Central Connecticut is known for its gorgeous fall foliage and cozy snow-blanketed winters. Our summer and spring seasons are beautiful and distinctive – so no matter what your favorite seasons are, you'll enjoy them here.
We're looking to grow our team!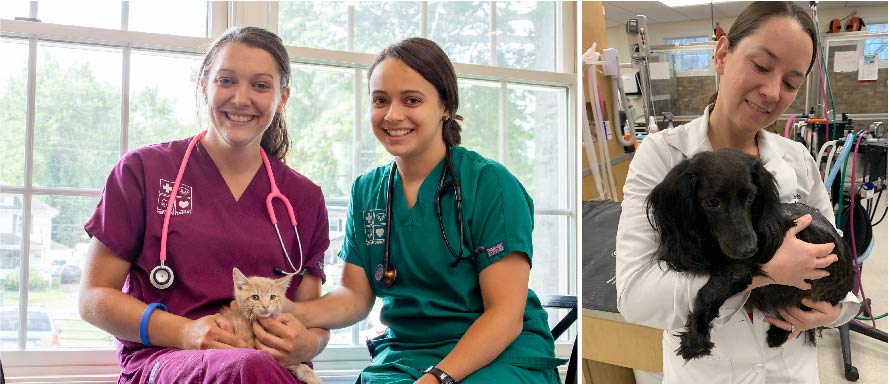 The ideal candidate is self-motivated with excellent multi-tasking skills and can contribute to our high standard of patient care, client service, and collaboration with specialists and local referring veterinarians. You will have the opportunity to grow professionally with the hospital and build and sustain strong relationships with referring colleagues, clients, and support staff.
We offer a competitive salary and benefits package including health insurance, 401(k), continuing education, relocation assistance, PTO, and more. Salary commensurate with experience and optional emergency surgery on-call opportunities are available. Part-time and relief positions also available.
Want to learn more?
Contact Kate Gorton, our HR Recruiter at 860-347-1122 x1214 or kgorton@piepervet.com