Posted on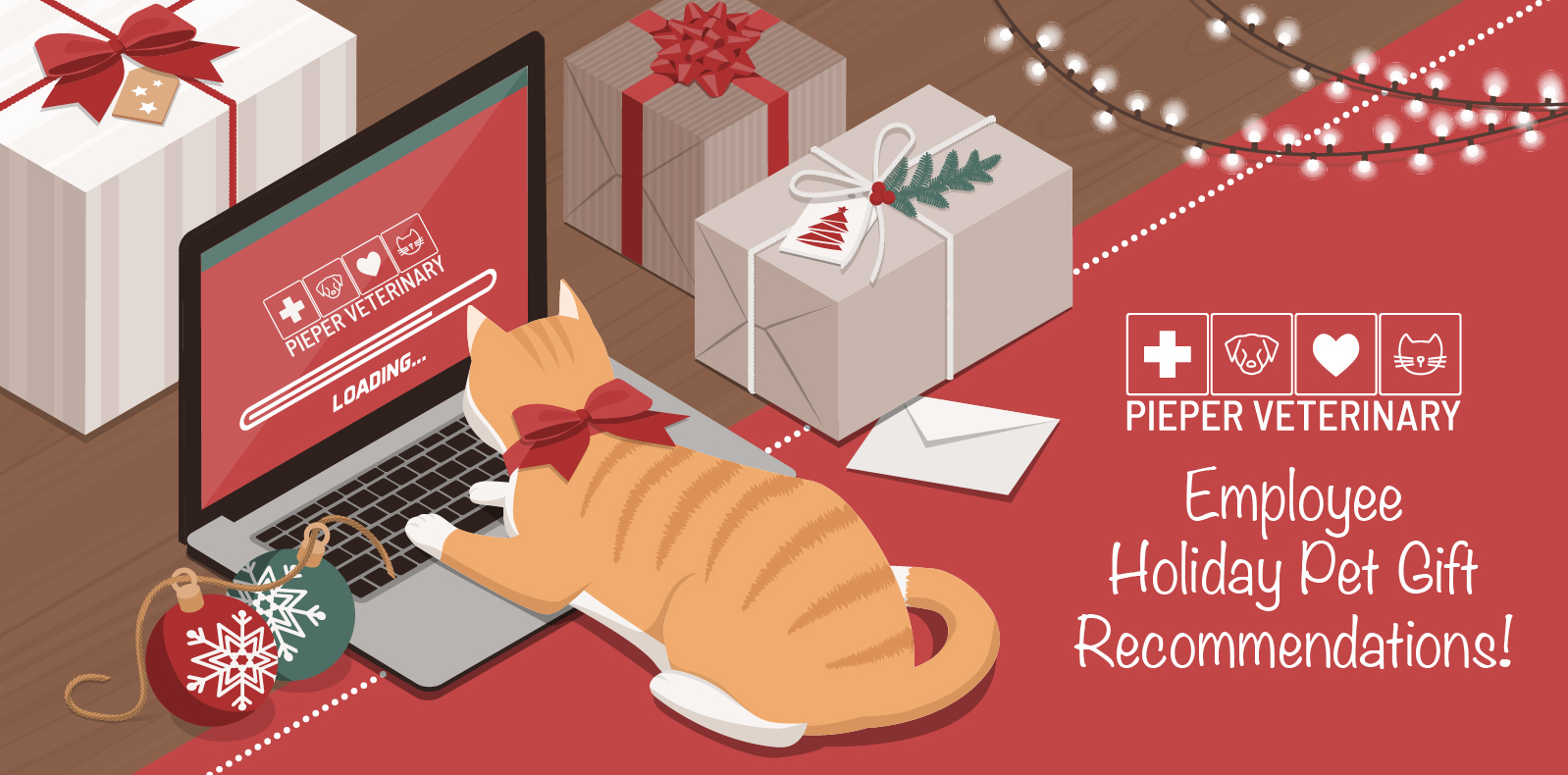 It's time for holiday shopping! Looking for the perfect gift for the pets and pet lovers in your life? We asked our staff members to recommend their favorite pet products that they've personally tried and loved. Here are over 20 of our top picks!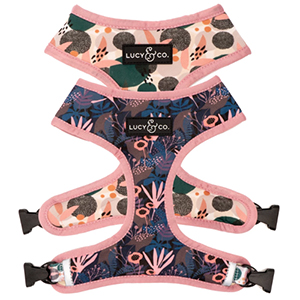 Lucy & Co has you covered when it comes to bandanas, harnesses, leashes, collars, and coats for your pup in a variety of beautiful colors and patterns, including natural rope and leather. Fashionable as well as practical!
They are cute, comfortable, secure, and reversible!
---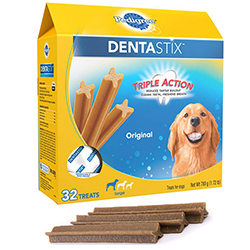 If you're looking for a chew that your dog will love in addition to being good for their teeth, check out Pedigree Dentastix Dental Treats. In addition to being a fun reward, these delicious dental chews can help freshen breath, clean teeth, and even reduce tartar.
"I give one to each of my dogs every night before bed and they hang out by the room we keep them in in anticipation. Plus, they are good for their teeth!"
---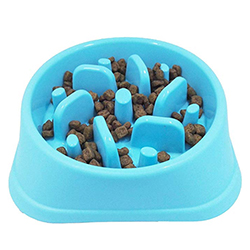 The JASGOOD Slow-Eating Food Bowl is a simple and effective solution for dogs who gulp down their food too fast! In addition to providing mental enrichment, it can also help by reducing choking and gas that might come from swallowing food too quickly.
"Our new puppy is so excited about food, this makes her slow down and eat her food without inhaling it."
---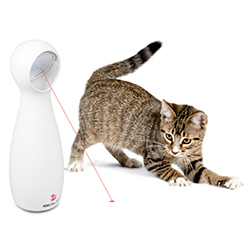 The Bolt Automatic Laser Cat Toy is a hands-free toy that provides great exercise and stimulation for your cat, and is as easy for you as pushing a button! It also includes an automatic shut-off after 15 minutes so your cat doesn't get too overstimulated from playing.
"Keeps my kitties entertained while I am making dinner after a long shift."
---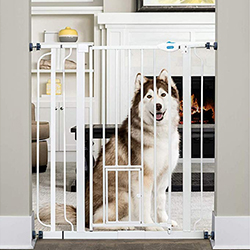 The Carlson Extra Tall Walk-Through Pet Gate is easy install, adjustable, and extra tall, and includes a locking cat door for making sure you can control where any of your pets go. Gates are incredibly useful for potty training, controlling chewing and destructive behavior, and giving your pets a safe space during busy times or holidays.
"A total game changer for keeping my litterbox-diving dog out of the cat box area. Also great for keeping both canine and feline companions from bolting out open doors!"
---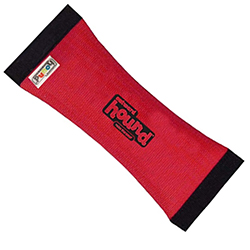 If your dog loves to destroy toys, look no further than the Kyjen Hard Core FireHose Squeak n' Fetch. This fun squeaky toy is made from the same material as firehoses - perfect for those extra-tough chewers!
"Remarkably durable; Great for destructive pups that still love soft toys."
---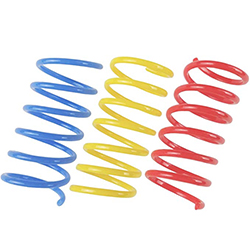 These colorful springs are irresistable to cats who love to "hunt" their toys - they bounce, roll, and twist whenever they are touched! Tamu-style Cat Spring Toys are great for both physical and mental exercise for your kitty.
---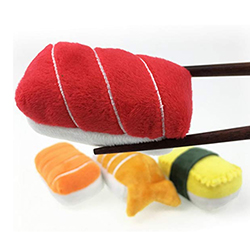 If your cat likes catnip, they will love these adorable and unique Munchiecat Sushi Toys. Plus choose from different fun shapes like nigiri, mako, and tamago rolls!
---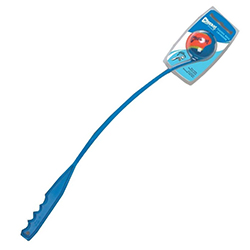 A must-have for dogs who love to fetch! The ChuckIt! Sport Launcher is durable and lightweight, and it allows you to throw balls farther and easier than ever. Great for both your arm, and for entertaining your dog.
"Perfect for those pups who love to run and will go long distance!"
---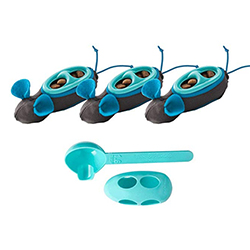 Designed by veterinarians, this unique cat feeder lets cats "hunt" for their food and safely use their natural instincts. Doc & Phoebe's Indoor Hunting Cat Feeder keeps cats busy and entertained while also limiting the amount of food - perfect for kitties on a diet.
"Allows cats to hunt for their food naturally which gives them both environmental enrichment and decreases food consumption. This is what my cats are getting this year!"
---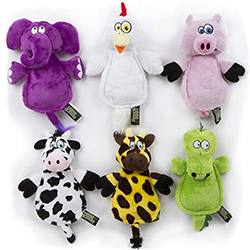 If you're not a fan of the sound of constant squeaking, you may want to buy the Hear Doggy! Ultrasonic Squeaker Toy. This reinforced toy squeaks at a pitch so high that people can't hear it - but dogs love it! Keeps your dog entertained while giving you some peace and quiet.
---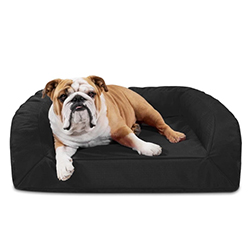 For dogs who like to dig, chew, or shred their bedding, look no farther than K9 Ballistics Dog Beds. These beds, blankets, and mats are ultra-durable - They come in many different shapes and styles, including orthopedic and outdoor.
"This is the only bed I allow in my home! The others were getting shredded....... Its virtually chew proof, machine washable cover and my dogs love them. I buy the orthopedic one."
---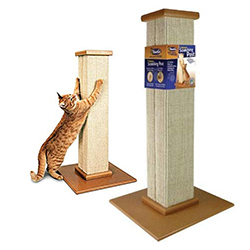 Every cat needs a scratching post! In addition to being extra durable and providing your cat a place to appropriately sharpen their nails, the attractive design of the SmartCat Pioneer Pet Ultimate Scratching Post means it can fit in with any room.
"It's sturdy enough for them to really scratch and climb, plus they fit in well with the living room furniture."
---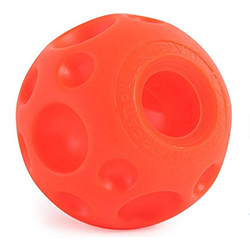 Food puzzles like the Omega Paw Tricky Treat Ball are excellent for bored or fast-eating dogs, and can keep them entertained while also providing mental exercise and enrichment.
"Great forage toy, even for typically destructive dogs."
---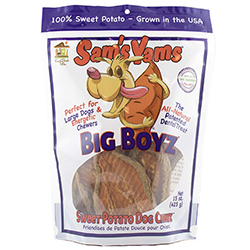 Sam's Yams Sweet Potato Treats are low calorie, made in the USA, grain-free, and help keep teeth clean - a great alternative to traditional rawhide!
"My dog's favorite treats!"
---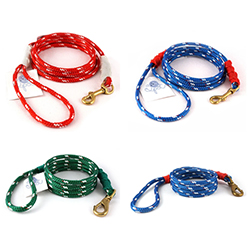 Our Good Dog has a beautiful selection of unique leashes, collars, harnesses, coats, and even bow ties in a variety of fun and durable fabrics.
"Beautiful leashes, especially for the boat enthusiast."
---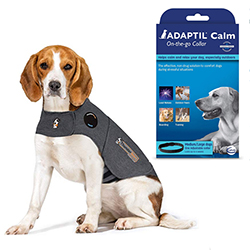 Not all our pets enjoy the chaos of the holidays - for dogs with anxiety or high stress, Adaptil Calming Collars and Thundershirts use natural calming methods to help nervous dogs relax, and can help make a difference and keep them calm.
"For dogs that get a little nervous with all of the holiday activities."
---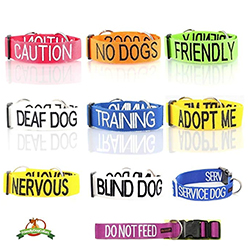 These clearly-labeled collars and leashes from Dexil Accident Prevention can be a huge help to dogs who are nervous, aggressive, in training, or working - among many other options. They help keep your dog safe while out in public and avoid potential accidents.
"I always recommend to people with dogs of any demeanor, it's a great flag to other pet owners that don't understand that not all dogs want to play or are dog friendly – the leash and collars promote others to respect that uncertainty of any animal they approach. SO HELPFUL!"
---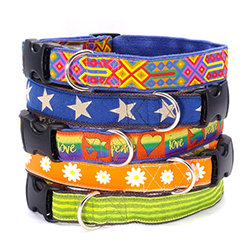 USA-made and environmentally conscious, EarthDog Eco-Friendly Hemp Products are both unique and long-lasting. In addition, your purchase can help animal rescues and spay and neuter programs across the country.
"They sell beautiful dog collars, leashes and beds made from soft hemp. Part of all of their profits go to rescue organizations. Piggy has a beautiful collar that has kept its color and design for years. I love their decorative hemp adjustable collars. They are soft, beautiful and durable!"
---
If your dog likes to chase things, they will love the Outward Hound Tail Teaser toy! This "fishing pole" toy lets your dog chase, pounce, and jump on the durable squeaky toy and provides great physical and mental exercise.
"My puppy's favorite toy! Gets her tired in just 5-10 minutes - a must-have for rainy or bad weather days!"
---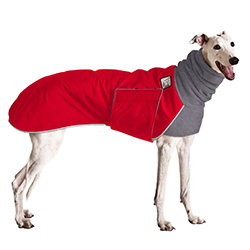 Voyagers K9 Apparel offers beautiful, warm, and durable gear for your dog including winter coats, raincoats, hoods, and boots. All gear is made for different breeds or can be custom created, so any size or shape of dog can have something that fits.
"Excellent quality and fit for my short-haired dog, and does a great job keeping him warm in the winter weather!"
---
These recommendations were solicited from Pieper employees based on their individual experiences and do not reflect or represent Pieper Veterinary as a whole.
---